I was just thinking how cool it would be to have additional storage for my C720P chromebook (for offline webdevelopment and such), but …
External USB Drive Encryption?
Cause the risk of losing a nano usb thumbdrive is high, and I do not want to have my projects in the wrong hands. So let's do some googling (cause I know already truecrypt won't work) …
… 1 hour later Found something useful on the Acer Forum.
Encrypted Portable HDD/SDD Enclosure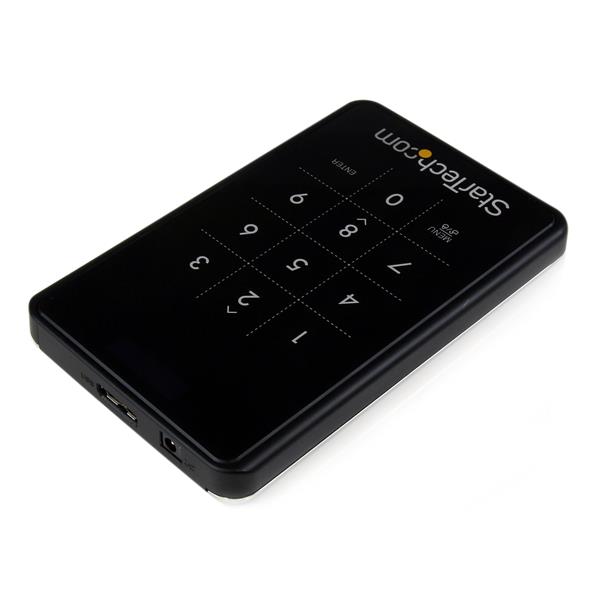 The S2510BU3PW USB 3.0 HDD Enclosure features Touchpad Encryption, enabling you to turn almost any 2.5-inch SATA hard drive (HDD) or solid state drive (SSD) into an AES-encrypted external hard drive. The enclosure supports large capacity hard drives (tested with up to 1TB), maximizing system storage expansion and backup capabilities.

Using an Advanced Encryption Standard algorithm (256-bit AES), all of the data on hard drives installed within the enclosure is securely protected from unauthorized users. Encryption is performed completely in-hardware and real-time, ensuring maximum performance while eliminating the need for complicated software installation. Access to the encrypted content is allowed through the built-in touchpad, so any system that supports a USB storage device can be used to access the data.

The S2510BU3PW encrypted HDD enclosure is backed by a StarTech.com 2-year warranty and free lifetime technical support.
Source: Startech product overview
"Must be expensive!" That's what I thought too! Can be held for 70EUR though here in Holland.